TUI Baby Club Host (Nursery Nurse Team)
Joining the TUI Baby-Club or Nursery Nurse Team you will deliver amazing holidays for our youngest customers. You will make a huge difference to family holidays abroad by delivering an exciting and creative childcare programme for kids aged 0-12 but specializing in the under 3's.
You have selected a Flexible Contract Position that requires an EU Passport at the time of travel and you may be posted to any one of our 115 destinations.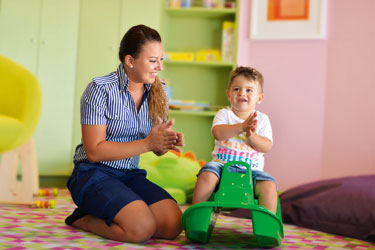 What you will be doing
As a Baby-Club Host you will work abroad as part of our International Childcare Team in either in one of our Family Life or Sensatori Hotels. Furthermore, you will feed, change and care for infants, monitoring their well-being at all times. You will be a childcare specialist, confident in looking after those under the age of 3.
You will also join in and support wider team events both daytime and evening such as Character Parades and party dances. In addition to delivering Childcare, you will help to solve problems for customers and you will support the Destination Team to help all of our customers 'Discover their smile'. You will be positive and use your skills and experience to ensure our Baby Club & Nursery standards and procedures are followed at all times. You will be self-motivated and ready to step into character to enhance our kid's holidays.
What we are looking for
Recognised qualification in childcare.
Experience of working with Babies in a professional environment
Willing to obtain a Childcare First Aid Certificate for the full duration of employment
Independent and flexible, willing to work variable hours in any of our Holiday Destinations
Confident, fun and creative personality with the ability to work as part of an International Team
Good standard of written and verbal Dutch, French and English, additional languages advantageous but not essential
Working within the TUI Group
TUI Destination Experiences is part of TUI Group, the world's number one tourism business operating in 115 countries worldwide. Our 66,000 colleagues work hard to deliver our customer promise 'Discover your smile'
Help us to Create Smiles and in return you will be rewarded with a competitive salary and benefits including return flights and accommodation. You will have the opportunity to learn language skills and build an international career as part of our exciting multi-cultural team.
How to apply
You will be asked to log in, answer some simple application questions and upload your most recent CV.